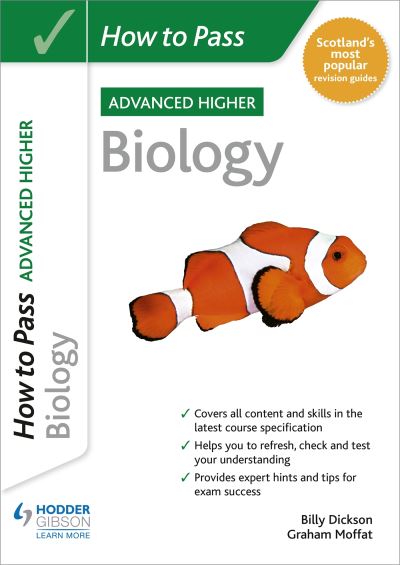 How to pass SQA advanced higher biology
ISBN/Cat.No:
9781398312173
ISBN-10:
1398312177
Title:
How to pass SQA advanced higher biology
Publisher:
Hodder Gibson
Format:
Paperback
Publication Status:
Available
Publication Date:
29th Jan 2021
Description
Trust Scotland's most popular revision guides to deliver the results you want. The 'How to Pass' series is chosen by students, parents and teachers again and again. This study book addresses the skills for advanced higher biology, as well as the knowledge. Recap and remember course content. There are also concise summaries and diagrams which cover the important points for each key area in the latest SQA specification.