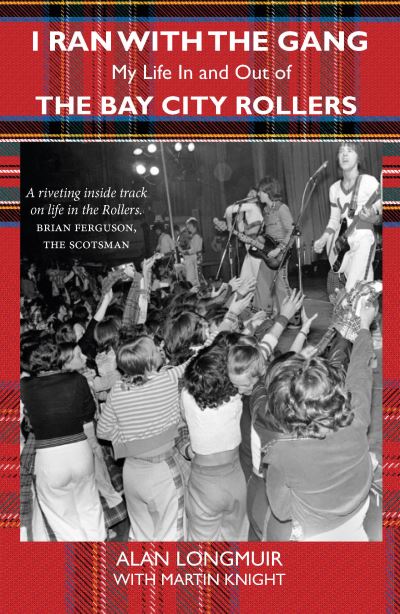 I ran with the gang : my life in and out of the Bay City Rollers
ISBN/Cat.No:
9781910022757
ISBN-10:
1910022756
Title:
I ran with the gang
Subtitle:
my life in and out of the Bay City Rollers
Publisher:
Luath Press
Format:
Paperback
Publication Status:
In stock
Publication Date:
15th Nov 2021
Description
The Bay City Rollers were one of the brightest things to happen in the tumultuous 1970s, illuminating a dark decade marred by falling stock markets, a plummeting economy and industrial unrest. Alan Longmuir, an apprentice plumber from Edinburgh, was inspired by The Beatles to form a band in the 1960s. Firstly, he enlisted his brother and then his cousin and via throwing a dart at a map they eventually became the Bay City Rollers. Success was slow in coming but when it did it was beyond Alan's (and almost everyone else's) wildest dreams. A string of million selling records led to Rollermania - a mass-hysterical fan reaction not seen since Beatlemania. Like a wildfire it spread across the world. The Rollers' juggernaut was out-of-control. Alan Longmuir recounts his surreal journey from the Dalry backstreets to the Hollywood hills and back to being a plumber.