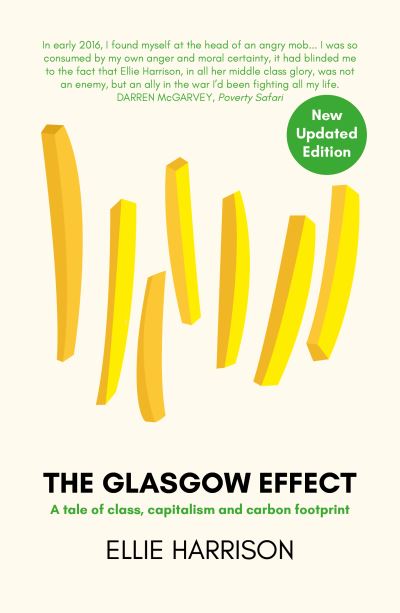 The Glasgow effect : a tale of class, capitalism and carbon footprint
ISBN/Cat.No:
9781910022795
ISBN-10:
1910022799
Title:
The Glasgow effect
Subtitle:
a tale of class, capitalism and carbon footprint
Publisher:
Luath Press
Format:
Paperback
Publication Status:
In stock
Publication Date:
30th Nov 2021
Description
Ellie Harrison's The Glasgow Effect art project funded by Creative Scotland to the tune of 15k, caused a social media shitstorm at the start of 2016: 'I will not travel beyond Glasgow's city limits, or use any vehicles other than my bike, for a whole calendar year'. This simple proposition - to attempt to live 'a low-carbon lifestyle of the future' - put forward by an English artist living in post-industrial Glasgow, cut to the heart of the unequal world we have created. A world in which some live transient and disconnected existences within a global 'knowledge economy' racking up huge carbon footprints as they chase work around the world, whilst others, trapped in a cycle of poverty caused by deindustrialisation and the lack of local opportunities, cannot even afford the bus fare into town. We're all equally miserable. Isn't it time we re-thought the way we live our lives?